Shanandoah Puppies
Midge
Purebred St. Bernard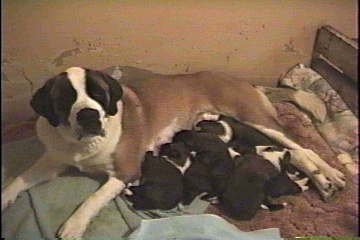 Midge's pups, taken Nov. 16th./04
Midge Pictured at 6 Months old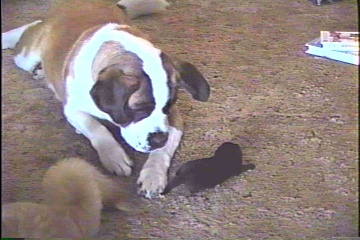 Midge with Nikita's three day old pup. ( Oct 14th./04 )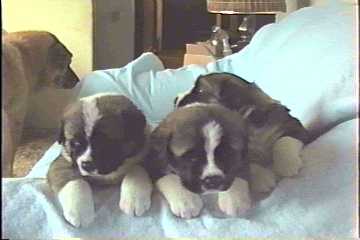 Midge and Cujo's Pups Pictured at 3 weeks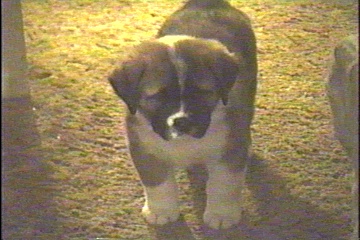 This boy has fur like velvet, he has the Akita tail curled over his back. A real beauty. picture taken Dec. 18th. 5 1/2 weeks old then.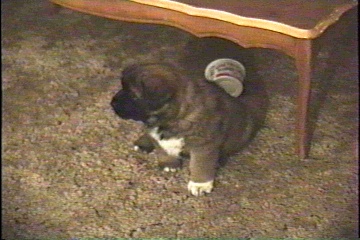 This girl has long hair, a beautiful dark face, and white paws. She is a very big girl now. Picture taken Dec. 18th/04.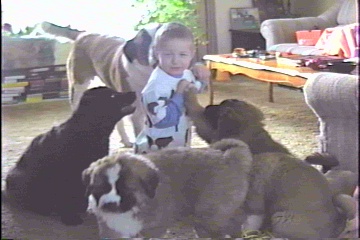 The black pup is Houdni, he is Nikita's pup, born Oct 4th/04. He was hand raised from birth. He is just about 12 weeks old in this picture. Taken Jan.1st. 05.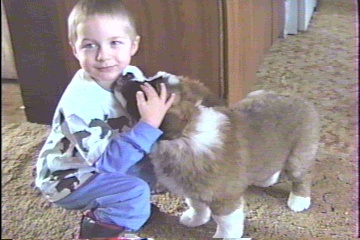 Mitchel And Pup
These puppies are family raised, they have a good start on house training, and have good manners.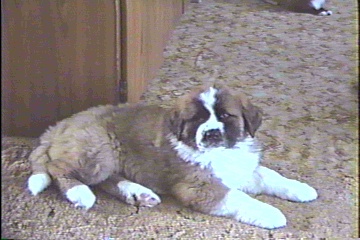 Long haired male pup, seven weeks old. Jan. 1st./05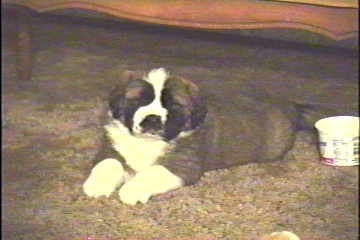 St. Bernard male 6 weeks old.
Back to Shanandoah Puppies
Back to Shanandoah Arabians